Rock poet and Tragically Hip singer,  Gord Downie, whose evocative lyrics helped define Canada, has died at age 53.
Downie was diagnosed with terminal brain cancer after suffering a seizure during a walk in his hometown of Kingston, Ontario in December 2015.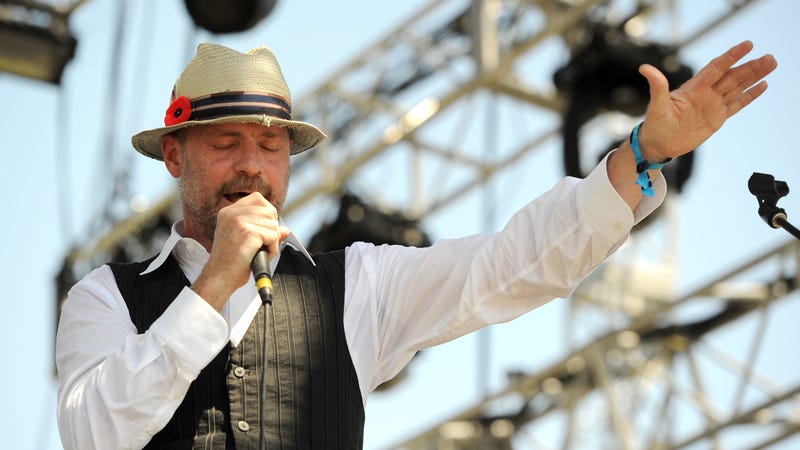 According to a statement from his bandmates, he passed away on Tuesday evening surrounded by his family.
"Gord knew this day was coming — his response was to spend this precious time as he always had — making music, making memories and expressing deep gratitude to his family and friends for a life well lived, often sealing it with a kiss… on the lips," said the statement.
"He loved this country with everything he had… He loved every hidden corner, every aspect of this country," an emotional Prime Minister Justin Trudeau said, tears streaming down his face.
"He wanted to make it better. He wanted us to be better than we were," Trudeau said of the man he called a friend. "We are less a country without Gord Downie in it."
On the same day, the Tragically Hip announced a farewell tour. Downey's final concert in August was broadcast live across Canada.
The alternative rock band broke out in the 1990s with hits such as "New Orleans is Sinking," "Blow at High Dough" and "38 Years Old."
Its discography sold more than eight million copies, appealing to partiers and intellectuals alike.
Downey's lyrics — steeped in Canadiana — explored the wrongs perpetrated against indigenous peoples, environmental causes and the plight of the wrongfully convicted.
In 2005, The Tragically Hip was inducted into the Canadian Music Hall of Fame and four years ago was featured on a Canadian stamp.